Become a Lord or Lady of Ardmore with the everlasting gift of Irish land!
Your Celtic Titles gift pack includes:
Become a Lord or Lady* of Ardmore
A plot of Irish land you can visit any time
Luxury, personalised gift pack
Plus, enjoy FREE worldwide shipping!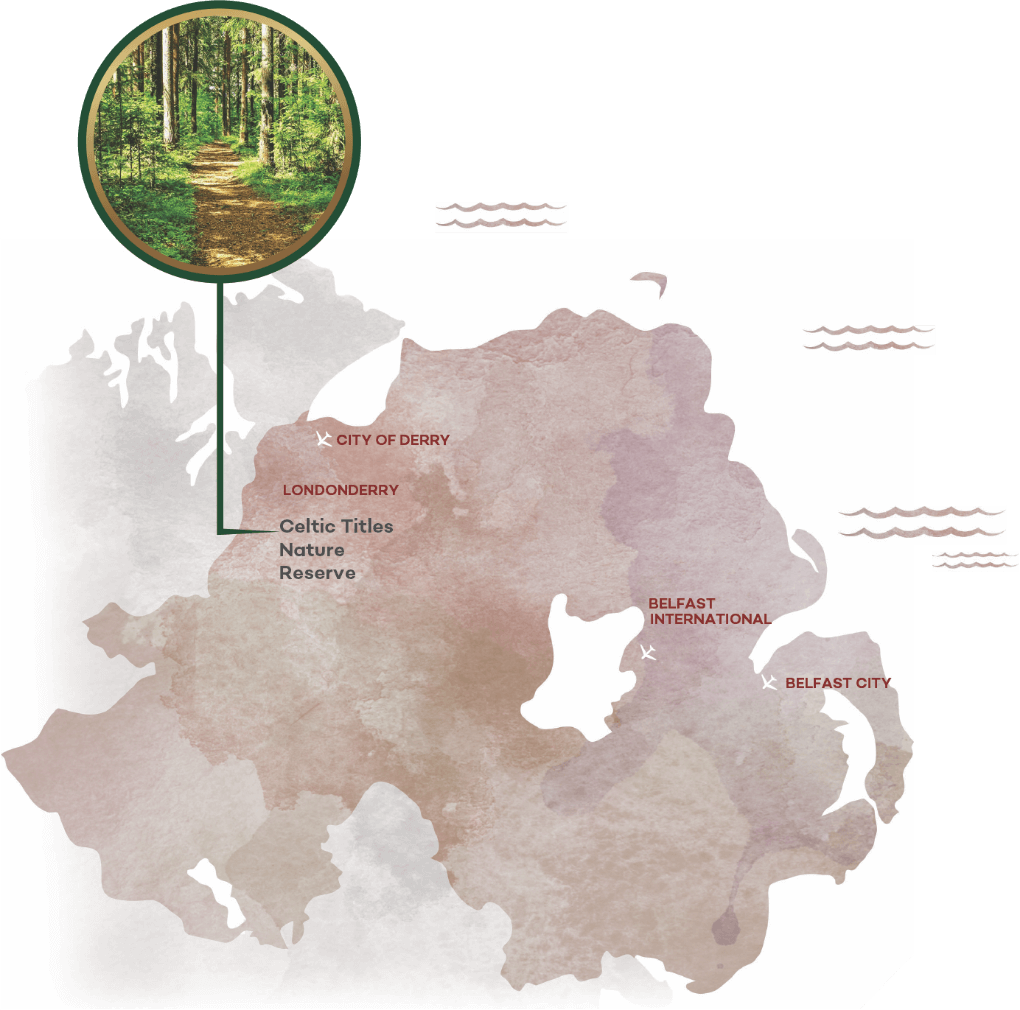 The Celtic Titles Nature Reserve is located near Ardmore, just 6 miles from the city of Derry.
Enjoy a walk in the woods
Take in the wonderful views towards the hills of Donegal
Car parking available on site